During my internship at Fossil, I worked with a team of four other design interns to create concepts that pushed the boundaries of Fossil's existing brand.
My role: Women's Watch Designer
Analyzing the White Space
Our team noticed much of Fossil's brand was centered around classic, warm neutrals. We found an opportunity to push for a more futuristic, cool neutral aesthetic.
Our team was encouraged to target a younger demographic for this product, since millennials will have the largest purchasing power in years to come. Based on our research, we identified the importance of brand authenticity. Most millennials are more likely to support brands that address ethical and sustainability issues. 
Our research revealed that 
86%
of people and
90%
of millennials say authenticity is important when deciding which brands they like and support. From this, we understood consumers are not just attracted to products, but the story behind it. We proposed a NASA collaboration in response to the Mars 2020 mission with the intent of donating part of the product margin to the Kennedy Space Center. This helps to fuel future growth and exploration, embracing a sense of hope for the future.  
Since our team consisted of watch, jewelry, and leather designers, we had to create a consistent feel across all products. This required constant collaboration.
To understand scale of the watch on the wrist, we went through multiple rounds of 3D prints.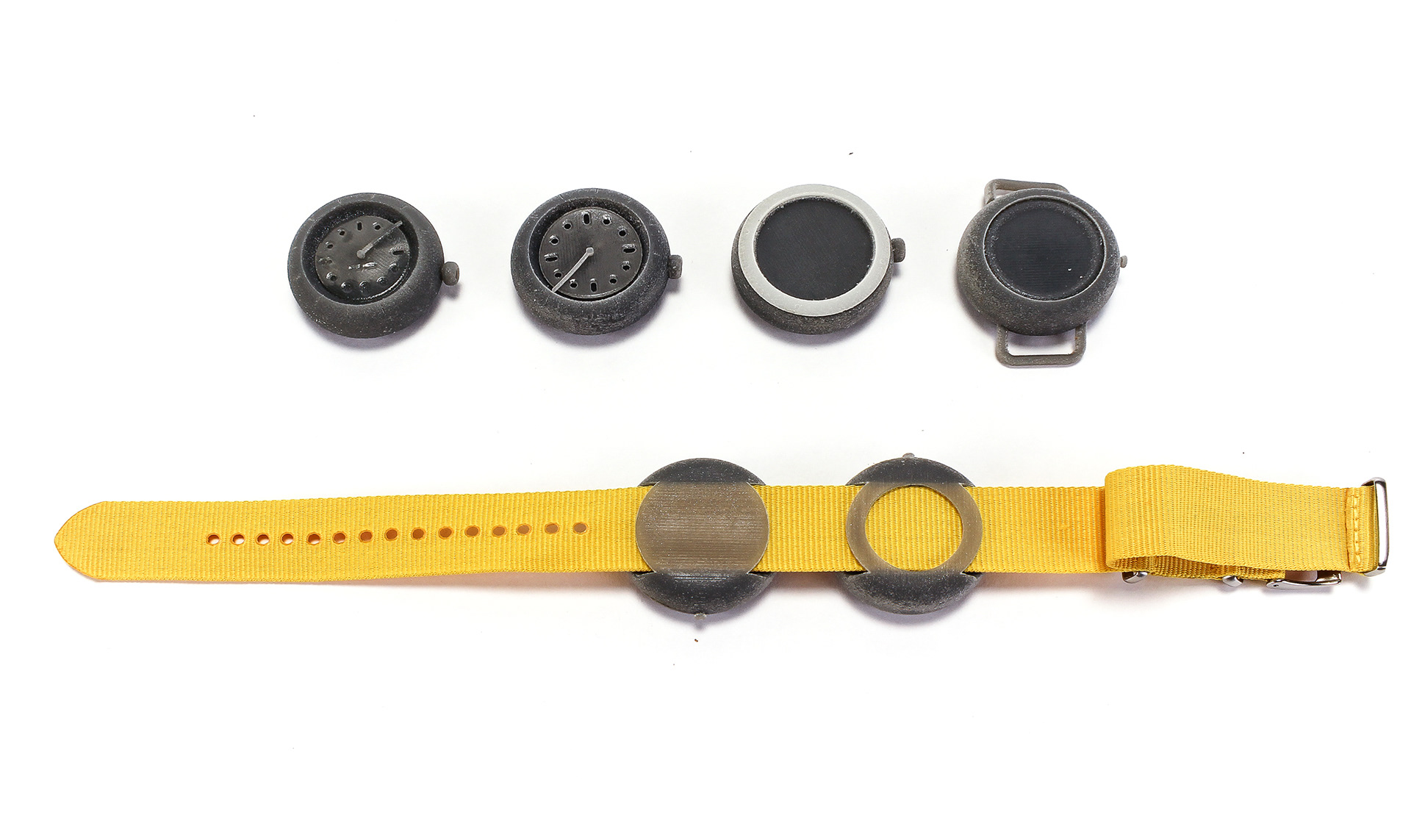 Since we identified that millennials value sustainability, we wanted to implement sustainable design practices into this project. After doing some research, we discovered the best materials and manufacturing methods for creating an easily recycled product.
Holiday 2020 "New 
Women's Casual"
During my time at Fossil, I was also recruited to help create concepts around a new women's causal watch. This assignment required me to develop designs that appealed to a large target market, rather than something unique and niche. This sounds simple, but as a design student, we are always encouraged to push the boundaries. To create something simple, approachable, interesting, and on brand posed a bigger challenge than I expected.