To design a dish-washing tool that solves the issue of "dirty dishwashing", while simultaneously improving the overall user-experience.
A scrub brush and self-cleaning holder that uses U-V technology to disinfect the brush after each use.
Scoping Out the Competition
I searched for the best cleaning tools on the market to establish the market opportunity for this product. After understanding user needs and wants, I developed some baseline criteria to analyze existing products. 
I mapped the journey of the current dishwashing experience to further understand areas of improvement. 
I took the pain points identified in my journey map and turned them into design implications, investigating ways I could mitigate these issues.  
Problems with Existing Products
Obviously there are many alternatives to sponges, but after thoroughly researching this topic I discovered downfalls within these products.
Getting the Right Aesthetic
Since this product is something users will hold in their hand, I wanted to design something that felt approachable and comfortable, yet simple and sleek. 
After gathering my inspiration I started putting pen to paper. I first envisioned what the product was and what it would do. Then, I focused on forms.
A dish brush and disinfecting holder designed to last a life-time.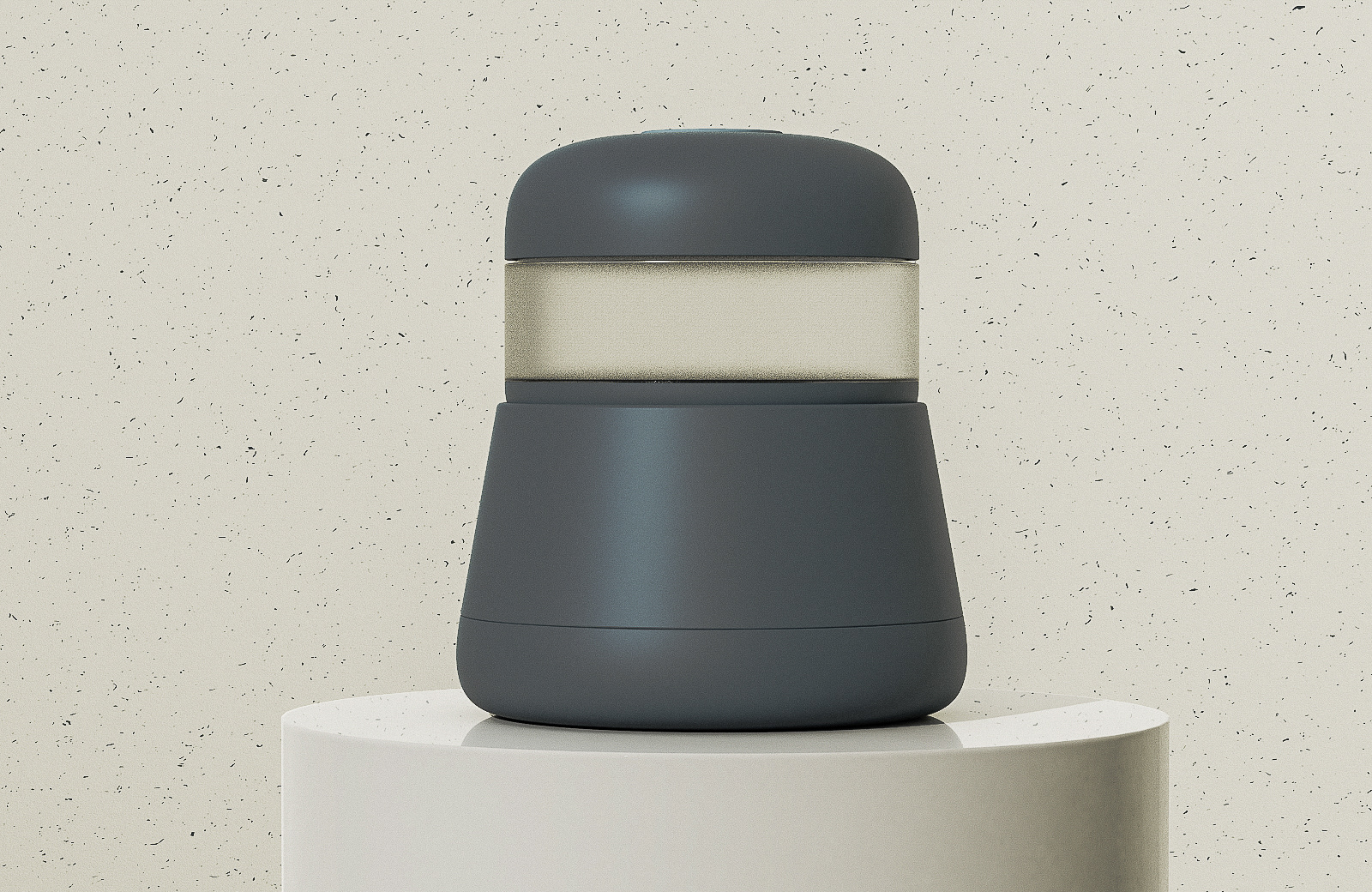 This product includes a self-sanitizing dish brush holder, and a soap-dispensing dish brush. The sanitizing feature allows users to feel confident in the cleanliness of the cleaning tool. 
I let my user research drive my choice of features, incorporating features that were highly valued.
The U-V light is turned on automatically when the brush snaps into the base. This feature prevents the user from ever needing to remember to turn the lights on. This feature was intended to keep the product minimal and prevent user error.
This product is modular, allowing users to attach different brush-heads to fulfill different needs.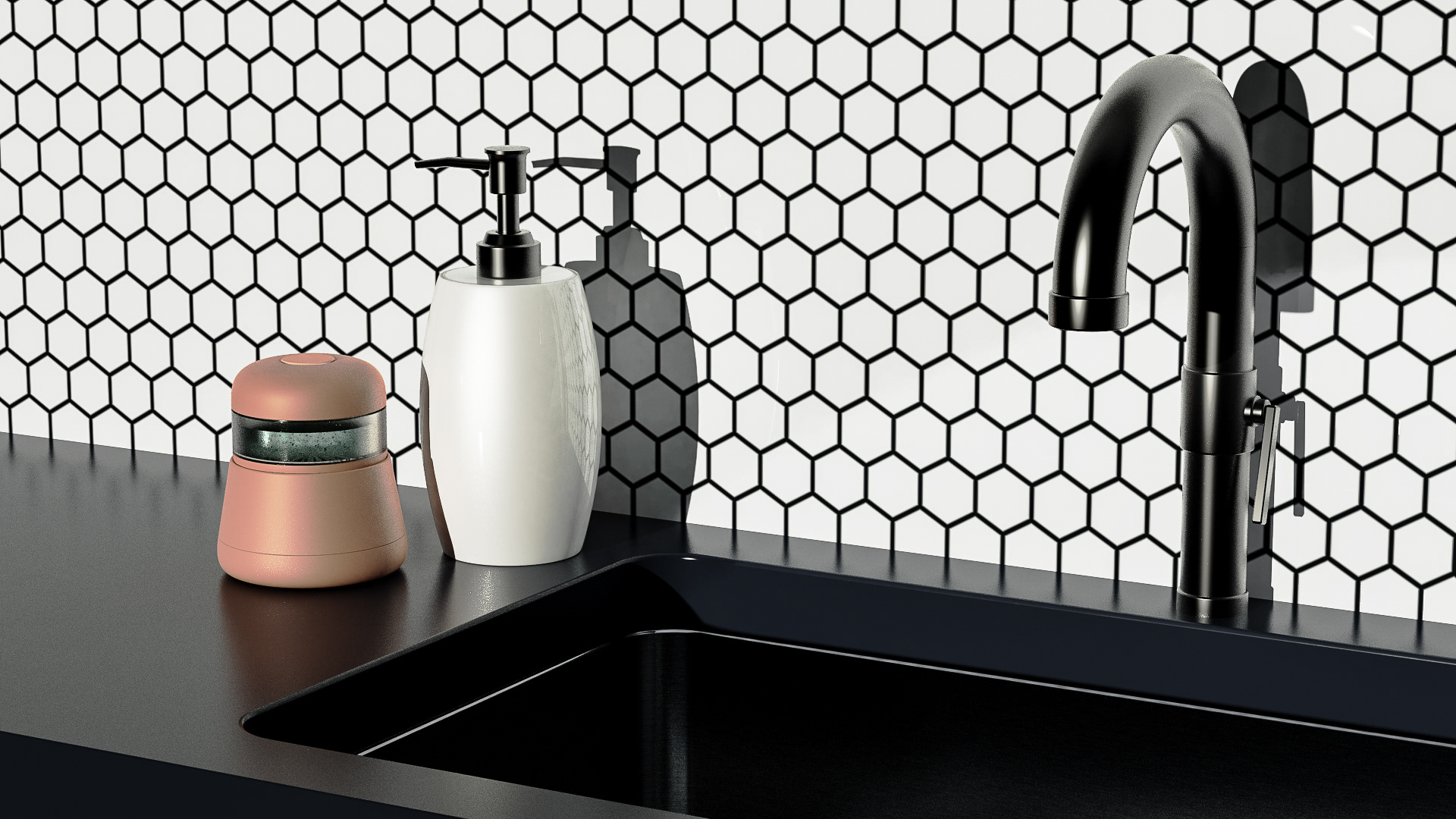 This project was created amidst COVID-19, limiting my access to prototyping and user testing. I hope to validate this concept with more thorough user testing at a later date. Additionally, it would be interesting to explore different handles and brush heads considering the modular design, and is something I hope to continue working on.